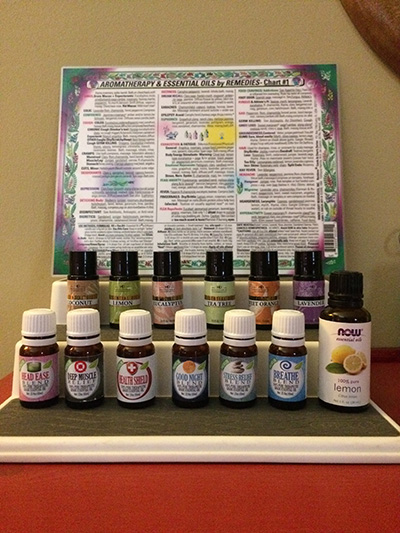 Services
Therapeutic Massage
These sessions are designed for the client who seeks a therapeutic massage experience to relieve life's aches and pains while being gently encouraged into a state of relaxation. Hot or cold hydrotherapy, hot stones, cupping, aromatherapy and passive stretches may also be incorporated into every massage session.
30 minutes $60
60 minutes $100
90 minutes $130

*Prices dependent on payment at the time of service, does not includes medical billing, detailed chart noting and progress reports to referring physicians.

Maya Abdominal Massage Treatment
Maya Abdominal Massage treatments are based on the teachings of the Mayan Belizean traditional healer Don Elijio & Dr. Rosita Arvigo. Abdominal Massage is a therapeutic approach to addressing the belly in order to lower pain & congestion in the abdomen, aid digestion, lower pain during menstruation, menopause and postpartum. The initial visit entails a thorough intake, 90-minute treatment and post session discussion to discuss your experience and future treatment goals. A follow-up appointment is then scheduled that entails a pre-treatment check-in to how you are feeling after your previous treatment, 75-minute hands on treatment & post treatment discussion about suggested aftercare & the future treatment plan. Please feel free to reach out to me directly with any pre-session questions or concerns about this deeply healing treatment.
Initial session $195
Follow-up session $145


Medical Massage
Treatment specific Massage Therapy for clients who have insurance coverage for massage therapy.
60 minutes

*Prices dependent on current insurance reimbursement fee schedule. Service includes medical billing & detailed chart noting.

Prenatal Massage
This treatment is for expecting or new mothers, to relax body & mind and embrace motherhood. Pre and post natal massage can be very beneficial in helping a mother become more comfortable in her changing body through every stage of her pregnancy. Massage therapy during and after pregnancy can lower stress levels, relieve muscle tension and decrease anxiety.

30 minutes $60
60 minutes $100
90 minutes $130

* Before your appointment, please check with your physician that massage therapy is a safe choice for you and your baby. A doctor's note is required ONLY if deemed a High Risk Pregnancy by your MD, to ensure safety & comfort.
Additional Services
Aromatherapy
Use of Essential Oils diluted in oil or cream to provide relief for specific ailments including, but not limited to: digestive distress, muscle tension, anxiety, depression, sinus congestion & immune function.
Hot or Cold Hydrotherapy
Hot stones, cold stones & flaxseed packs &can be used for increasing circulation to an area, providing relief from muscle stress & tension.
Massage Cupping
Add to any massage for a focused treatment when injured or energy specific treatment when feeling sick or fatigued.